The Elixens story is first and foremost the story of a French family
" We are passionate people who over the years have built an independent and sustainable business. A company that has expert knowledge of each step in the production chain, from growing fragrant plants to delivering our products internationally.
We produce and market cosmetic, aromatic and perfume ingredients for professionals. We have chosen to focus our work in traceable industries that respect the planet.
The core of our business is located in the French department of Drôme, across several sites complete with international teams and installations. As one of the main producers of essential oils, hydrosols and aromatic specialties, we also benefit from our strong experience in organic farming. We provide specific support to your projects and a large range of quality natural ingredients, with a strong commitment to sustainable development.
So, let's share what nature inspires! "
Carole ABDELLI, President / Jean-Pascal ABDELLI, Director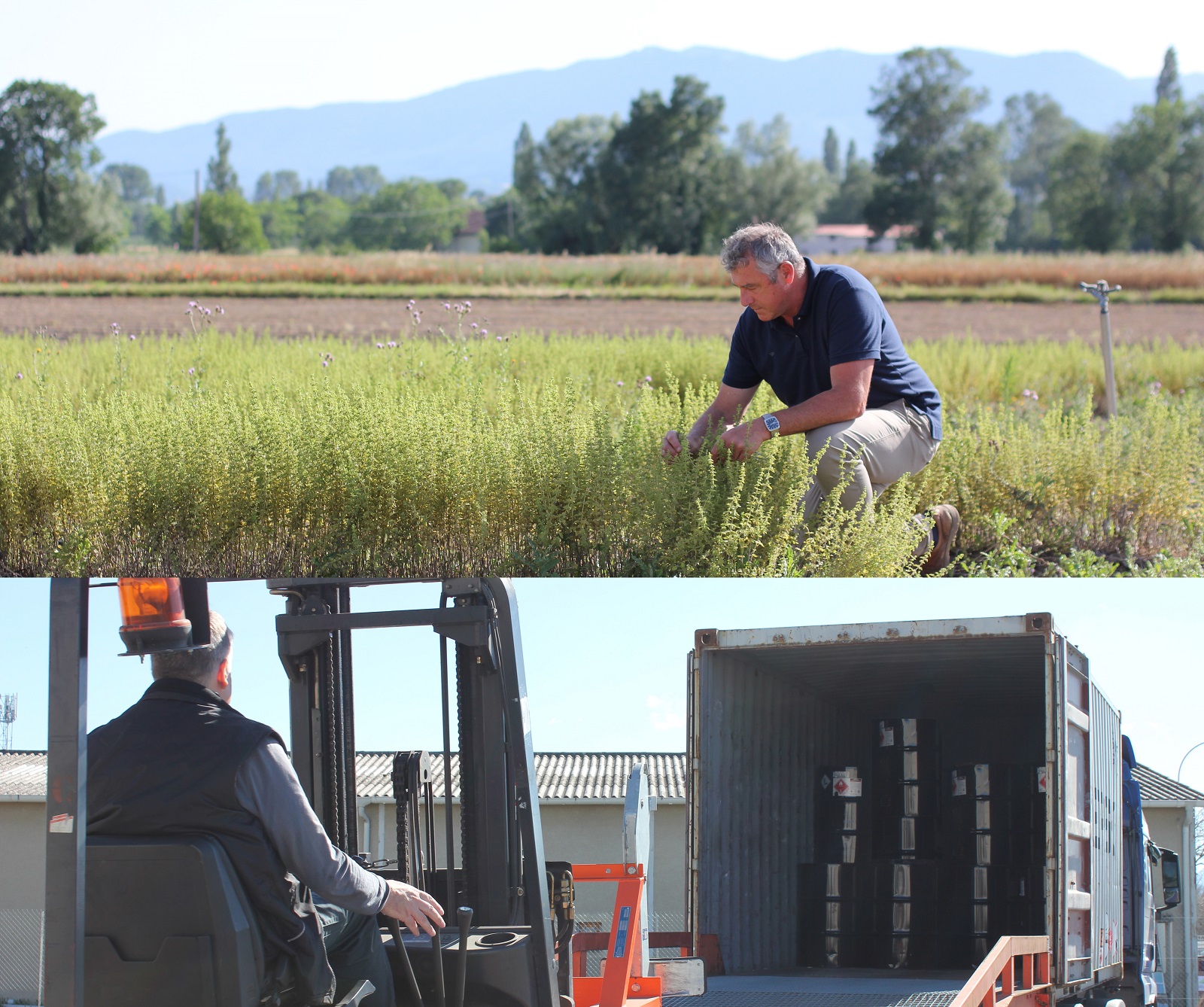 Key dates
1987
The start of the adventure
At first, the company starts in the pharmaceutical and aromatic chemicals sectors. Integrating other skills (perfumed aromas and compositions) over the years then provides our teams with varied and well-researched industry knowledge.
2001
Aromatic raw materials
Elixens develops the production and marketing of raw aromatic materials with the takeover of the Adrian company, a leader in raw aromatic materials for over 70 years.
2008
Essential oils expertise
The company Agipal also joins the group, with strong experience in essential oils and 100% pure and natural ingredients since 1962, particularly in the cosmetics market.
2010
Sustainable industries
The raw materials department of the Sanoflore laboratory, committed to organic materials since 1972 thanks to an exclusive sector in the Dauphiné-Provence area in the south of France, focusing on organic farming and fair trade, joins the company. Elixens consolidates its expertise in the agricultural sector and continues in its commitment to developing sustainable industries.
Key figures
3
subsidiaries
Elixens is made up of 3 subsidiaries: Elixens France, Elixens America and Elixens UK
Read more
40
collaborators
a close-knit group
15,7
million euros
of consolidated
turnover in 2019
44%
of Elixens France's turnover
was made in organic products in 2020
55%
of Elixens France's turnover
was made internationally