We have just obtained, at Elixens France, the highest Ecovadis distinction on the CSR questionnaire for the year 2022-2023: the Platinum medal.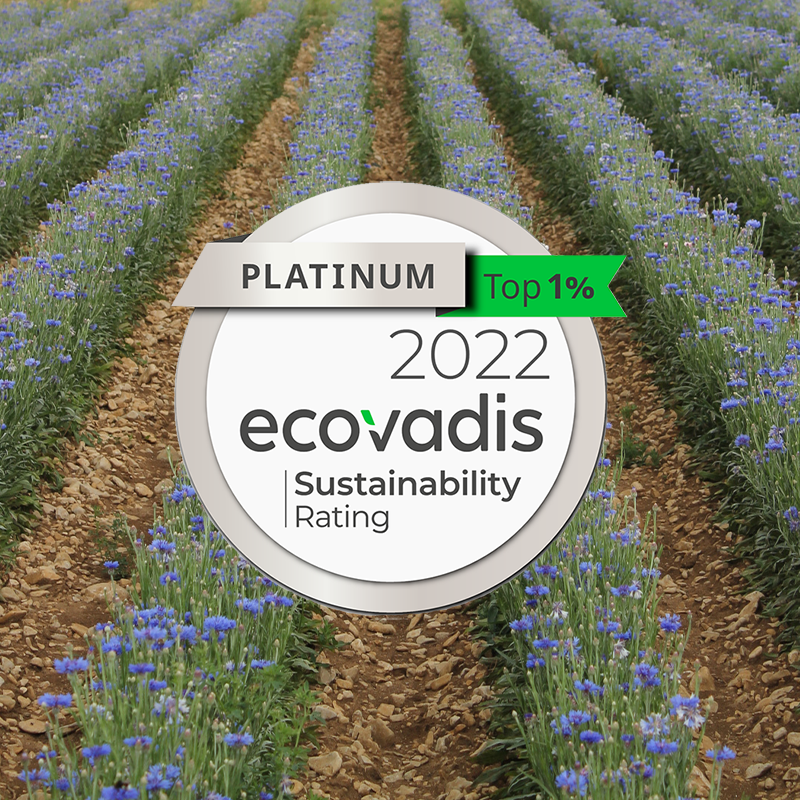 Since our creation, we have been following strong ethical values. The publication of our Ethics and CSR Charter in mid-2022, has confirmed our ethical commitment to our employees, customers and partners. It has also outlined our current and medium-term environmental objectives to reduce our carbon footprint and further protect the people and the environment.
In the light of our actions, which become more and more important each year, it is essential for us to monitor them using appropriate indicators. The Ecovadis CSR questionnaire is one of them. Our team was able to answer scrupulously and precisely to the criteria addressed by the questionnaire:
- Environment,
- Ethics,
- Social and human rights.
The Platinum medal
As a result of this survey, Elixens France has been awarded the Ecovadis Platinum label last month. This recognition testifies our ethical and CSR commitment. We are now in the top 1% of companies that answered the same questionnaire for the year 2022-2023.
Ecovadis has become the international reference platform for CSR assessments by building a network of more than 100,000 assessed companies worldwide. A representative label that attests to the sincerity and robustness of our commitment to many ethical criteria.