We are happy to share in these pages key data and figures about the current and upcoming French campaigns. Have a look at this report to prepare your purchasing requirements of essential oils, hydrosols, dried herbs and do not hesitate to contact us for any inquiry.
Editorial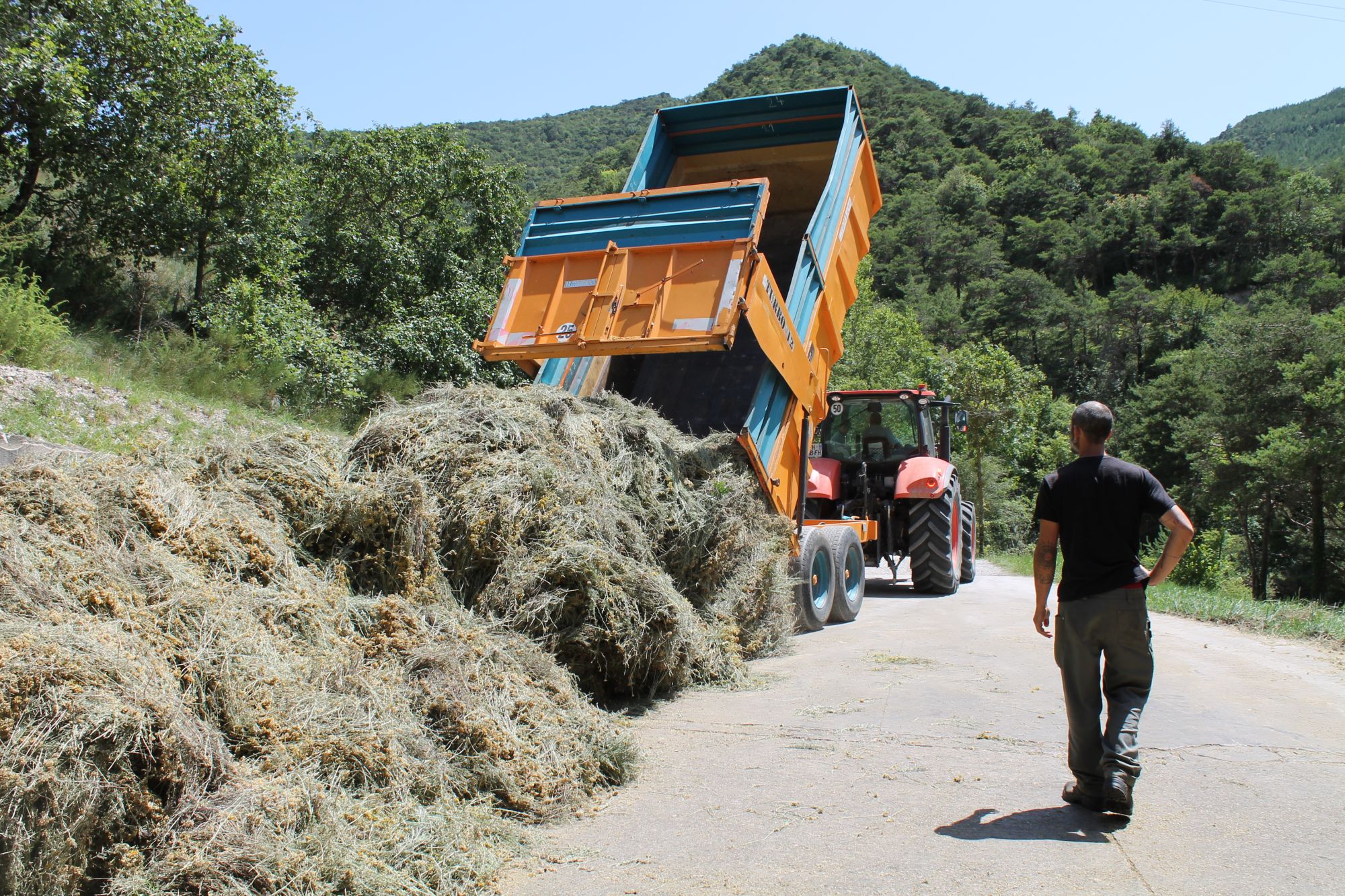 "The weather is unfavorable for our markets in the first half of the year. Despite the sometimes headwinds and changing conditions, ELIXENS has not lost sight of its course.
We are redoubling our efforts to offer you top-quality natural extracts that are technically and economically efficient, as well as environmentally and socially responsible.
Despite the current turbulence, the underlying trend remains unchanged.
In this issue, we bring you the latest information to help you make the right decisions.
Enjoy your reading of our purchasing campaigns!"
Jean-Pascal ABDELLI, Managing director of Elixens France
General background on aromatic plants
Weather analysis
The weather is one of our main concerns because it has a direct impact on the harvests.
We give you our feedback from the last few months and we share insights on future forecasts within our production area (South-Eastern France).
Dauphiné-Provence: a very mild, dry winter followed by a rainy spring
A mild and dry winter
Temperatures in the winter of 2022/2023 were particularly mild, with perennial plants restarting fairly early in the year (as early as February on the plains and March at higher altitudes). Unlike the previous two years, crops did not suffer from late frosts.
A rainy spring
The lack of rain this winter meant that underground water reserves could not be replenished, and drought prevention and warning measures were taken as early as May. Fortunately, a very rainy June (frequent thunderstorms and high air humidity) provided ample water for soils and crops. Two very localized episodes of hail damaged some flowering plants in the Rhône valley in June. The logistics of distillation and drying were made more complex by these regular storms. For several years now, Elixens France and its partners have been modernizing their harvesting and primary processing equipment (harvesters, high-performance dryers, distillation equipment), enabling them to react quickly and efficiently even during a difficult campaign.
Consequences
In terms of pests and diseases, we continue to see midge attacks on lavender/lavandin. Humidity caused relatively high fungal disease pressure on sensitive plants (lemon balm, basil, mallow, etc.). Frequent thunderstorms have also accelerated grass growth, increasing weeding work for growers this year.
All these factors led to lower distillation yields than last year (which were exceptionally good) for higher biomass production, enabling Elixens France to meet its production targets to date.
Roses: North Africa and Bulgaria
Climatic conditions were less than optimal this spring in the various production basins. Rains in Bulgaria disrupted the harvest, while violent winds damaged flowers in certain areas of North Africa. In Bulgaria in particular, the harvest was spread over almost 2 months, with significant ripening gaps between production zones. This unprecedented situation prompted our suppliers to make major efforts in agricultural logistics.
Flower quantities were mediocre, as were essential oil yields. The 2023 vintage will not be a great year.
These less-mechanized crops are suffering from rising labor costs. Prices in 2023 are likely to remain under pressure.
Against this backdrop, Elixens France has secured its needs for the next campaign in the expected quality.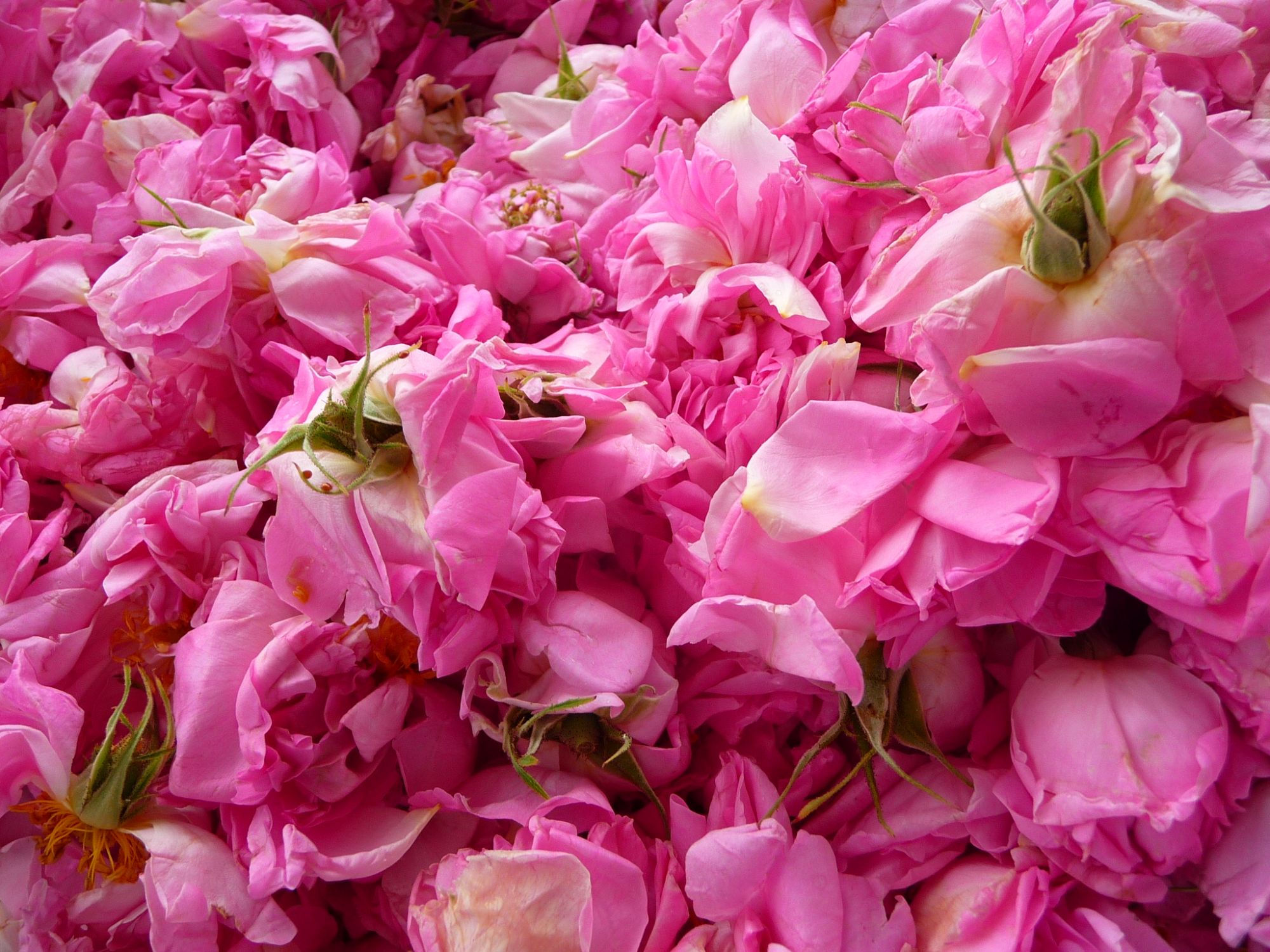 Crisis context
Concern for purchasing power is everywhere. Price rises have influenced consumer behavior, with consumers concentrating on entry-level market segments and abandoning premium products. Own-brands are suffering, while private labels are on the rise.
In this context, the organic sector has been hard hit. Specialized networks have reduced their number of outlets. Direct sales, pharmacies and parapharmacies are holding up well.
Organic is not a joke! It's a powerful solution for the future of the planet.
On June 20, the organic sector held its first meeting of organic companies. Their ambition is to actively contribute to:
Preserving human health,
Protecting the environment,
Developing the local economy and regional attractiveness.
Christine De Mazière, rapporteur for the audit of the institution on support for organic farming, independently highlighted the benefits of the organic sector on:
Human health (reduced pathologies among farmers and consumers),
The environment (reduced water pollution, improved soil quality, improved air quality, etc.),
Preservation of biodiversity and animal welfare,
Development of rural employment.
Laure VERDEAU, Director of the Agence Bio, underlined the structural growth potential of organic produce, which represents only 6% of the French household basket. In Denmark, the figure is 12%.
As part of its CSR charter, Elixens France has undertaken to develop its organic activities faster than its conventional ones, and to increase its share of organic sales to 75% by 2025 (from 61% in 2022).
Fair trade resists inflation
Commerce Equitable France publishes the 2022 data from its statistical observatory. Against a backdrop of high inflation for food products (+6.8%), consumers cut their overall food expenditure by 4.6%. However, fair trade products rose by 2%, and even by 5.5% for fair trade products from France.
Julie Stoll, General Delegate of Fair Trade France, explains the resilience of fair trade products by consumers' interest in an approach that secures a decent income for farmers, and which, far from being a passing fad, is based on deeply held convictions and values widely shared by citizen consumers.
Fair trade is "a ZERO SPECULATION guarantee".
Julie Maisonhaute, deputy general delegate of Commerce Equitable France, reminded participants at the general assembly of Commerce Equitable France on June 29, 2023, that fair trade is based on transparent, sustainable and balanced partnerships between agricultural producers and food processing companies. Purchasing prices from producers are based on their actual production costs, so there is no speculation reflected in the price paid by end consumers.
Elixens France has been involved in the Dauphiné Provence organic and fair trade sector for almost 15 years, with its partner cooperative SICA BIOPLANTES labelled BIOPARTENAIRE®. More than 100 natural, organic and fair-trade extracts, particularly well rated in environmental scoring systems, will help you develop formulas that are technically, environmentally and socially efficient.
Lavandin market
At the heart of one of the industry's most profound crises.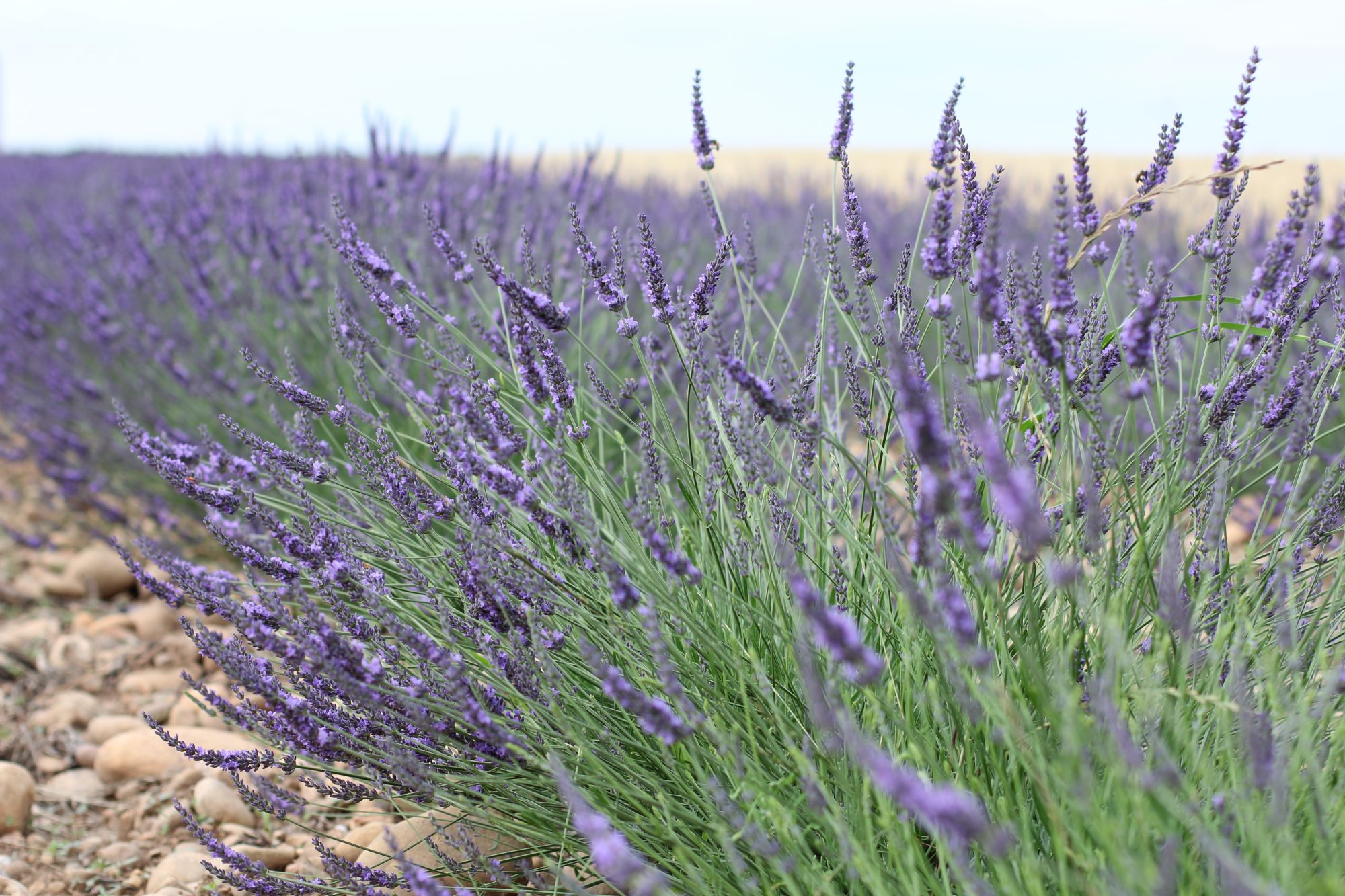 The market is not very active, and stocks are putting a strain on cash flow at various levels of the sector.
Some growers are in dire financial straits, cooperative structures are seeing their cash flows put under strain, and some nurserymen and marketing intermediaries are also encountering serious financial difficulties.
At the instigation of the French senators, the public authorities have mobilized a €10 million emergency aid package. The CIHEF has just completed its negotiations with the Ministry of Agriculture, and the eligibility criteria for this aid have been published. Particular attention has been paid to earmarking this aid for historic producers of Lavender and Lavandin, for whom lavender growing is a major part of their business and who have suffered a sharp drop in prices.
9 M€ should be distributed to farmers in difficulty between now and the end of the year. 1M€ will be allocated to support research programs aimed at developing alternative solutions to treatments recently banned by regulations.
In our previous report, we announced a forthcoming correction in the area under cultivation. This phenomenon has been confirmed at the start of this year. A 10% drop in the area under cultivation has already begun, representing a reduction of around 3,000 ha in production potential. Just as the powerful forces that had pushed acreage upwards had not been contained, it is now highly likely that equally powerful opposite forces will lead to massive grubbing-up and conversion by growers. Reduced production capacity will be offset for a time by the industry's high stocks. Then will come a new period of tension and a new upward cycle with these speculative phenomena.
Elixens and the Provence Ventoux perfume plant cooperative (PPV) are offering their customers a new type of partnership. This innovative form of contractualization removes speculative influences from committed volumes. It is interesting to discuss the real costs of speculative cycles, which sometimes traumatize producers and sometimes buyers. Both parties incur many extra costs as a result of these sudden tensions, whereas over the long term the direct economic gains offset the losses, making for a zero-sum game.
Elixens and PPV are determined to act to reduce the scope of influence of these harmful speculative phenomena.
If you're no longer satisfied with the way your lavender purchases have traditionally operated, or if you'd like to see its evolution as part of your social and environmental policy, contact us now.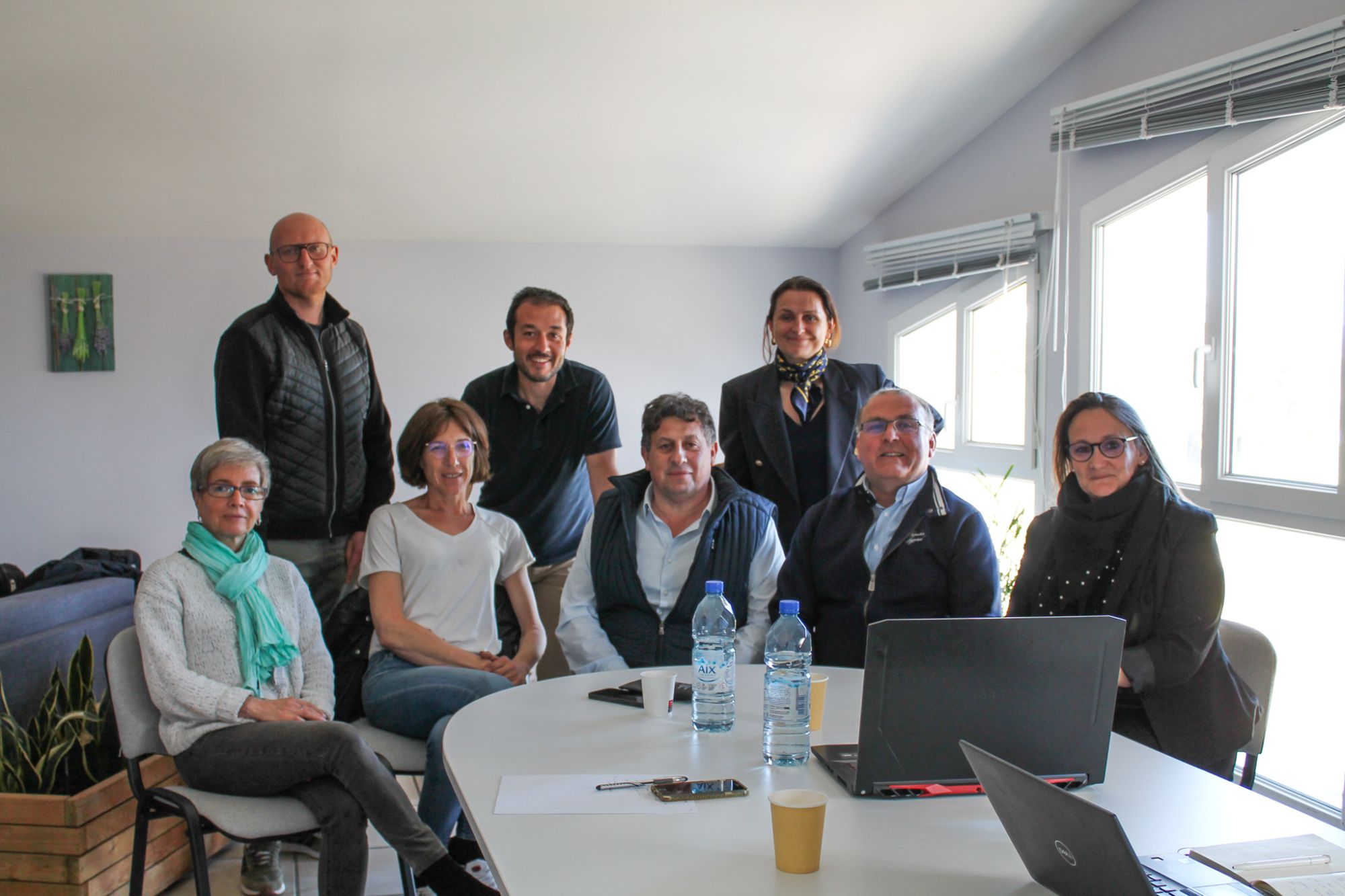 Elixens France
New developments in our distillery and herbalism
We are delighted to announce that Elixens France has taken advantage of a few weeks' shutdown of its distillery to carry out maintenance work and modernize its gas storage facility. Our distillery is now ready for the new season.
Our herbalism is also being modernized, with a new crushing and sorting line installed alongside our existing line. It is due to go into full production in September.
At Elixens France, we are investing in the modernization of our tools and infrastructure to provide our customers with the highest quality products, while ensuring the safety of our employees. These improvements will boost our operational efficiency and enable us to meet the growing demands of the market.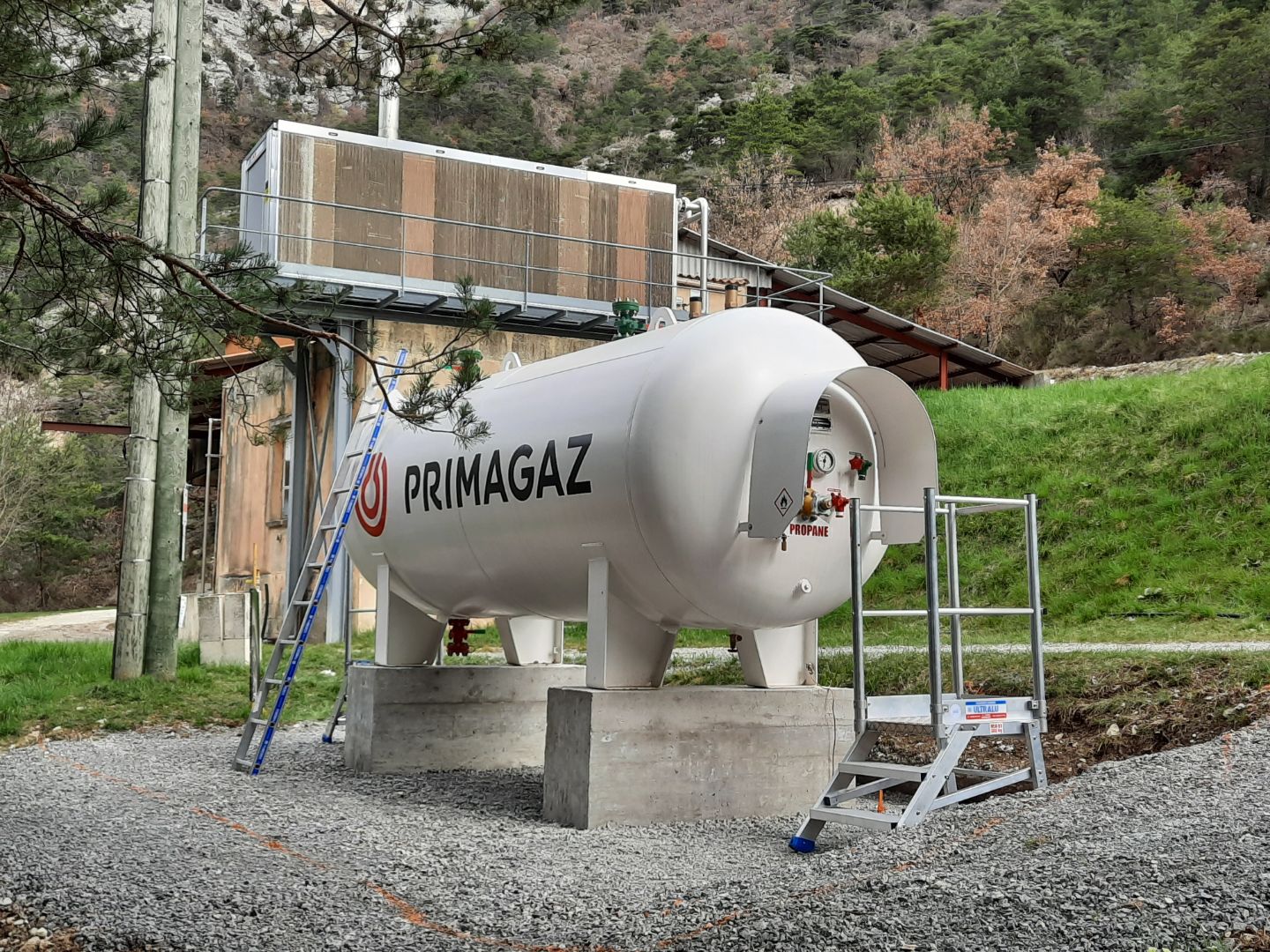 Summer 2023 harvests
We cultivate more than 36 plants species in organic agriculture.
We transform them into essential oils, hydrosols/floral waters, dried herbs and specialties.
We invite you in the coming pages to take a look at some of our current and future ingredients.
The majority of the harvests are of good quality.
Elixens France will only partially pass on the increase of production costs in its pricing policy in order to comply with long term commitments.
Organic sweet mint (Mentha spicata)
Production: dried herbs and, this year, a distillation test for essential oil and hydrosol
State of the crop: good
Harvest/distillation: the 1st cut of sweet mint was made early June.
Availability: under development for essential oil and hydrosol, under commitment contracts for dry herb
Market trend: high demand, our variety is very appreciated.
Organic peppermint (mentha piperita)
Production: essential oil, hydrosol and dried herbs
State of the crop: good
Harvest/distillation: June to September
Availability: on reservation
Market trend: high demand
Organic lemonbalm
Elixens has been cultivating this plant for more than 20 years. It's a regular must-have.
Production: essential oil and hydrosol
State of cultivation: good
Harvest/distillation: June to September, distillation in progress
Availability: good
Market trend: stable
Origanic green oregano
Production: essential oil, hydrosol and dried herbs
State of the crop: No pest attacks this year, promising harvest
Harvest/distillation: June
Availability: on request
Market trend: stable
Organic rosemary
Production: essential oil, hydrosol and dried herbs
State of the crop: good
Harvest/distillation: August
Availability: important
Market trend: stable
Organic savory lemon
Production: essential oil, hydrosol and dried herbs
State of the crop: very good
Harvest/distillation: July
Availability: good
Market trend: high demand, new products
Organic clary sage
Production: essential oil
State of the crop: good
Harvest/distillation: July
Availability: good
Market trend: stabilization of prices on clary sage after a decrease due to overproduction
Organic officinal sage
Production: essential oil, hydrosol and dried herbs (use of the sheets)
State of the crop: good
Harvest/distillation: first harvest in spring, 2nd harvest in autumn depending on demand.
Availability: good
Market trend: stable
Organic verbena
Production: dried herbs and the possibility of floral water on request
State of the crop: good
Harvest/distillation: May to October.
Availability: good, developing culture
Market trend: stable
To conclude
"The Dauphiné-Provence region enjoyed a mild, dry winter followed by a rainy spring. Elixens France achieved its overall production forecasts despite lower distillation yields than the previous year. The market for roses in North Africa and Bulgaria was impacted by unfavorable weather conditions, resulting in mediocre quantities and lower yields.
Purchasing power and price rises influenced consumer choices, with a preference for entry-level products. The organic sector has been affected, but remains an essential solution for preserving human health and the environment. Fair trade is resisting inflation, supported by consumers attached to sustainable values.
The lavender industry is going through a deep crisis, with a drop in cultivated areas and financial difficulties for those involved. For several months now, Elixens France has been offering an innovative partnership with Parfums Provence Ventoux to counter speculative fluctuations. The agricultural sector faces many challenges, but initiatives are in place to preserve the environment and support producers.
Elixens France is committed to developing its organic and fair trade activities to meet market expectations. It also implements a number of initiatives to protect the environment, as well as upgrading its equipment to offer ever more innovative and high-quality products"