In May 2022, ELIXENS has published its ethical and CSR charter in order to share its philosophy and values with employees, customers and stakeholders.
This work was an opportunity to review our historical commitments and to set new objectives for the coming years. Formalizing our CSR charter was the first task and brought about many questions about our "raisons d'être" and the objectives we wish to pursue. To do so, we exchanged with our employees, our customers, our suppliers and our partners.
One year later, we are happy to share a first progression report with you.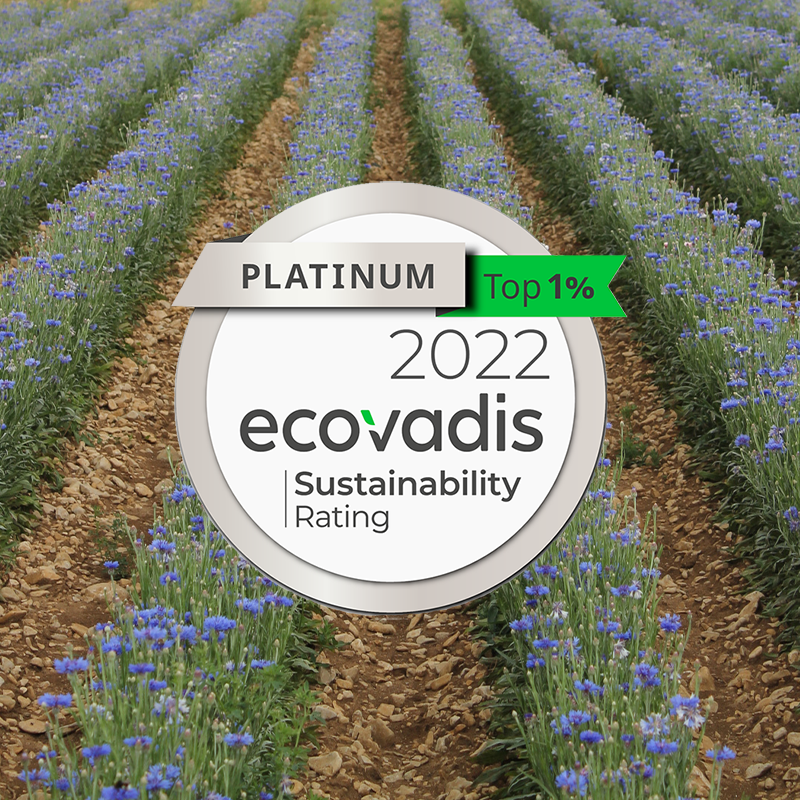 We are committed to action. We are learning on this path, which is new to us, every day by moving forward with our small successes and with the difficulties we encounter.
We are acting like a hummingbird to multiply the number of actions we take on a daily basis to help the environment and the society, both at our level and in collaboration with our stakeholders.
Our teams are mobilized for the year 2022 have been encouraged by the ECOVADIS platinum and CDP B- evaluations received for their work.
A transparent and complete analysis
In this 2022 annual report, you will find an analysis of the indicators and achievement previously set in the ethics and CSR charter, such as :
- The satisfaction rate of our customers higher than 98%,
- The conversion of 100% of our energy supply into green electricity contracts and the replacement of all our neon blocks by LED lamps,
- The switch from polypropylene bags to kraft paper bags for dry plant deliveries, which allows us to save about 300kg of plastic and about ½ ton of CO2eq
- The considerable reduction of emissions related to our waste thanks to partnerships set up to recycle, replace or reuse it. These actions have avoided emissions of approximately 100 t of CO2eq in 2022.
- Our total carbon emissions (Scope 1, 2 and 3)
- The implementation of various actions to support biodiversity
- And much more!

Discover our complete report now:
In 2022, the ELIXENS France teams have been able to mobilize to meet these challenges in a difficult general context (war in Ukraine, shortage, drought, inflation...).
We hope that you will have been able to measure the efforts made by our company, its progress and the challenges that remain.
We are at your disposal for any further information.