France AgriMer supports and accompanies producers of lavender and lavandin as well as distilleries of essential oils. France is the world first producer of lavandin essential oil and the second producer of lavender essential oil. Both markets are currently in a situation of overproduction.
Production has indeed doubled in a few years without consumption following the same trend, leading to a drop in prices and the risk, in the long term, of a sharp decline in production. This situation has lead the industry to look after new applications for these essential oils, especially in the home care sector.
Indeed, the offer of so-called "natural" household products has been growing for several years and consumers are increasingly interested in these products perceived as more respectful of the planet. This universe includes detergents, fabric softeners, multi-purpose floor and surface cleaners...
FranceAgriMer has therefore conducted a survey to identify consumer expectations in terms of the naturalness of products, particularly lavender and lavandin on the home care market.
Elixens France was part of the steering committee of this survey.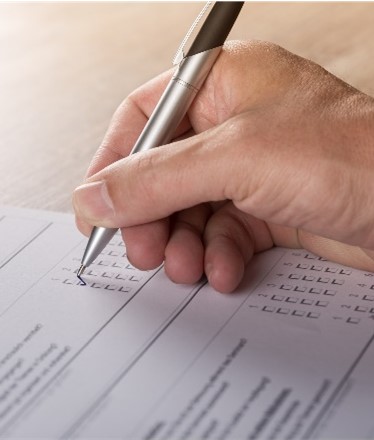 How was this survey conducted?
To answer these questions, a sample of 1007 respondents was interviewed on the basis of a nationally representative solicitation. Respondents were segmented by gender, age, head of household's CSP, geographic region and household size.
All of these respondents have purchased household products within the last 12 months, and are (co-)responsible for household purchases in this product category.
These participants were solicited online via Easy Panel between Tuesday, February 15 and Monday, February 21, 2022.
The purchase of household products
The vast majority of household product purchases happen in hypermarkets or supermarkets.
With the exception of laundry detergent, the average monthly budget allocated to the purchase of these products does not exceed 5€ per item for more than half of the buyers. A little more than 30€ are spent each month for these five categories of products belonging to the home care universe.
Price is the key selection criterion for this product category, ahead of the effectiveness of the product. The following criteria are Consumers are the end application of the product, its fragrance and ease of use. Elements related to the packaging (ergonomics, shape, aesthetics), as well as aspects related to the environment (water pollution, label...) are less important when making a choice.
An effective household product is first and foremost a product that cleans, and a product that disinfects. The action on the stains and dirt is also something of primary importance. The notions of smell and rinsing / drying are less important criteria.
The idea of environment is important to define an "eco-responsible, green or alternative" household product. In terms of language, we prefer to specify the natural composition rather than the absence of hazardous ingredients. The notions of packaging and health exist but are more secondary.
A high price perception for household products with environmental labels. Buyers mention some difficulties in finding the desired information on the environmental impact of household products. Two criteria emerge to estimate it: first, the absence of harmful products in the composition, and second, the presence of a certification label.
One out of two buyers of household products buys eco-responsible products. There is a small proportion of exclusive consumers of this type of product, but a relatively large proportion of potential buyers. Most of the time, the history of purchases of eco-responsible household products does not exceed five years: this evolution of purchasing behavior is therefore relatively recent.
Consumers emphasize the care for the planet and the presence of natural ingredients as motivations for purchasing eco-responsible household products, without, however, really sacrificing their expectations regarding the price and effectiveness of the products. The geographical origin of ingredients is clearly not an important aspect. Items related to the packaging remain relegated to the last positions.
The image of eco-responsible household products
The image of eco-responsible household products is average (6.9/10).
Products perceived by the consumer as respecting the planet, made with natural ingredients and not polluting water often appear to be very unaffordable, even though we saw previously that this criterion could be a major brake on the purchase of eco-responsible household products.
However, while price is a major barrier, purchase of eco-responsible household products are more likely to be driven by quality and effectiveness, as well as by consumer confidence in products and brands.
Two-thirds of buyers are willing to pay an additional amount to have an eco-responsible household product. However, this amount should not exceed 10% of the initial price.
Focus on essential oils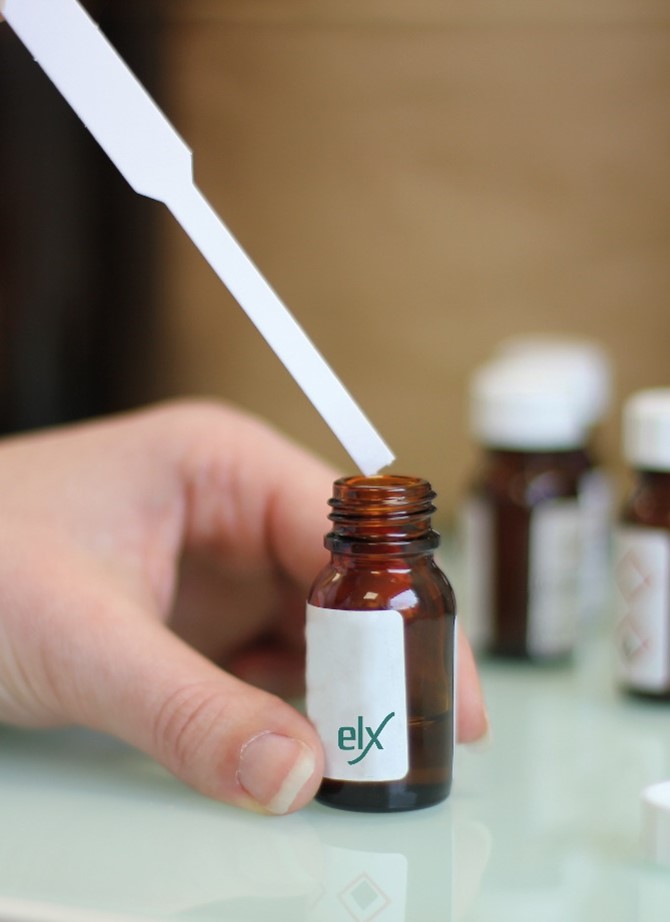 One-third of buyers in the category are unaware that household products they buy may contain essential oils.
If a majority of buyers know they are buying products containing essential oils, doubts remain about the presence or absence of these oils for most of them.
Eco-responsible household products generate positive purchase intentions directed towards household products containing essential oils, but "certain" purchase intentions remain rather low: price could curb these good intentions.
Spontaneously, few buyers of household products are able to cite one of the three proven properties of essential oils in this type of product. For most consumers, these essential oils only bring a better smell.
The reduction / elimination of synthetic fragrances is a well-known property of essential oils. To a lesser extent, this is also the case with respect it is also recognized for being more respectful with the planet. Many buyers in the category believe that these oils also bring a stronger scent. The disinfecting properties of essential oils, on the other hand, are a lesser known aspect of household product buyers.
Most household product buyers would be willing to "sacrifice" the long lasting effect of synthetic fragrances to have more essential oils in this type of product.
Lavender, lavandin, lemon and eucalyptus are among the essential oils most likely to be used in household products according to consumers.
Focus on lavender and lavandin
Nearly one out of two buyers of household products cannot spontaneously name the essential oils of lavender / lavandin when associated with this product category. Two main pictures emerge: Provence and the good smell provided.
From a consumer point of view, the presence of essential oils of lavender / lavandin in household products allows above all to perfume them. The naturalness of the ingredients and the limitation of their environmental impact come second, and are well understood by consumers.
The notion of disinfection, as for essential oils in general, is a less recognized quality of lavender / lavandin essential oils.
For ¾ of the buyers of household products, the inclusion of essential oils of lavender / lavandin is relevant for products in this category.
Household product buyers would support the inclusion of these essential oils in laundry and multi-purpose floor and surface cleaners. A less obvious suitability when associated with dishwashing liquid.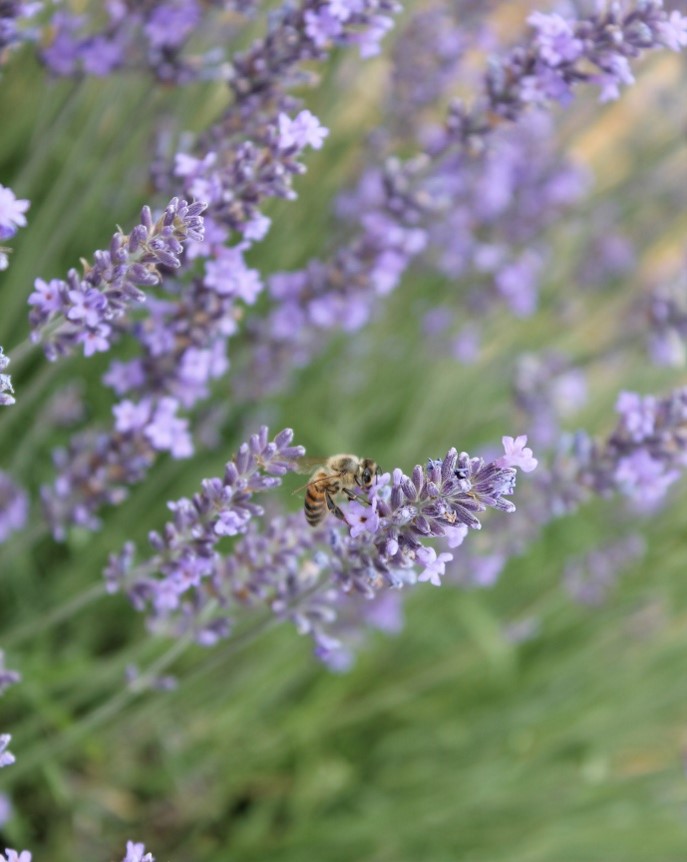 Conclusion on the use of lavender and lavandin in household products
It is important to pay attention to the impact of the price following this inclusion: price is the number one choice criterion in the homecare category in general. An "eco-responsible" product induces a higher price in the minds of consumers than a "classic" homecare product.
It is about reassuring on the effectiveness of the products, especially concerning the provided by the essential oils of lavender / lavandin if the legislation allows it.
It also seems essential to highlight the environmental impact of the product and the greater respect for the planet through the use of these essential oils rather than chemical and / or harmful ingredients.
These products are likely to interest about 3/4 of the buyers of household products. The typology constructed during this study highlights two groups of consumers who are more permeable to this offer:
« aficionados » (34% of the panel): consumers who consider cleaning as a daily routine. They are more interested in new products and do not hesitate to pay more for their household products if they have the features they are looking for. They are mainly at home and have children.
« cocooners » (19% of the panel): consumers who have a feeling of attachment to their home, they like their interior to be clean and tidy. They focus on the ease of use and efficiency of products. They are mainly women, older (50 years old on average) and have fewer children.
In terms of distribution networks, hypermarkets and supermarkets are still clearly unavoidable.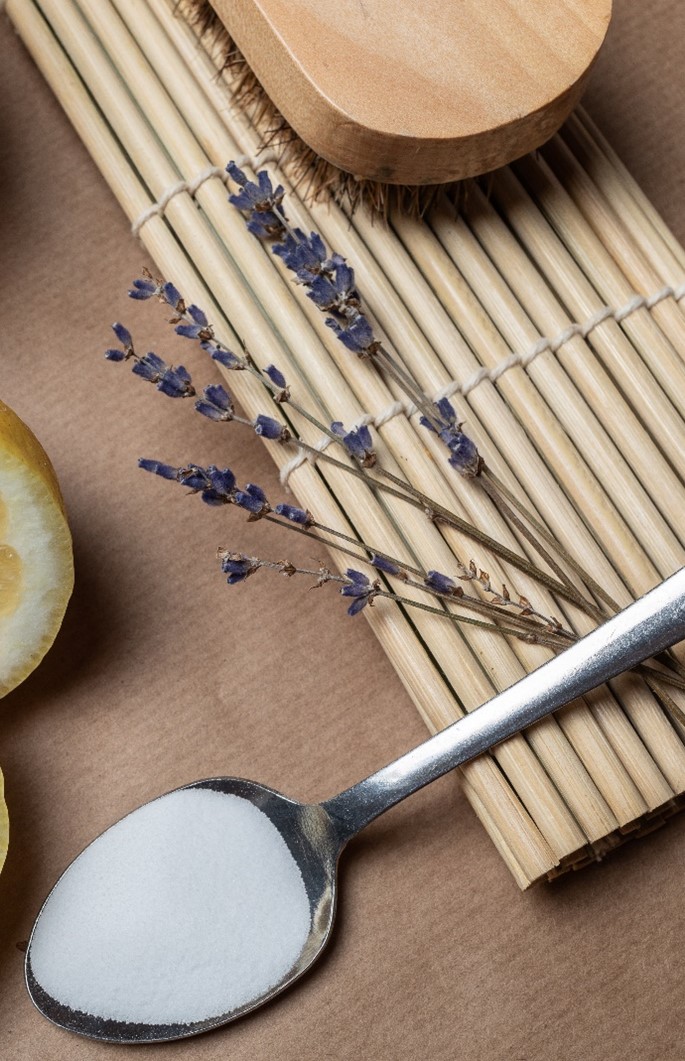 Elixens France solutions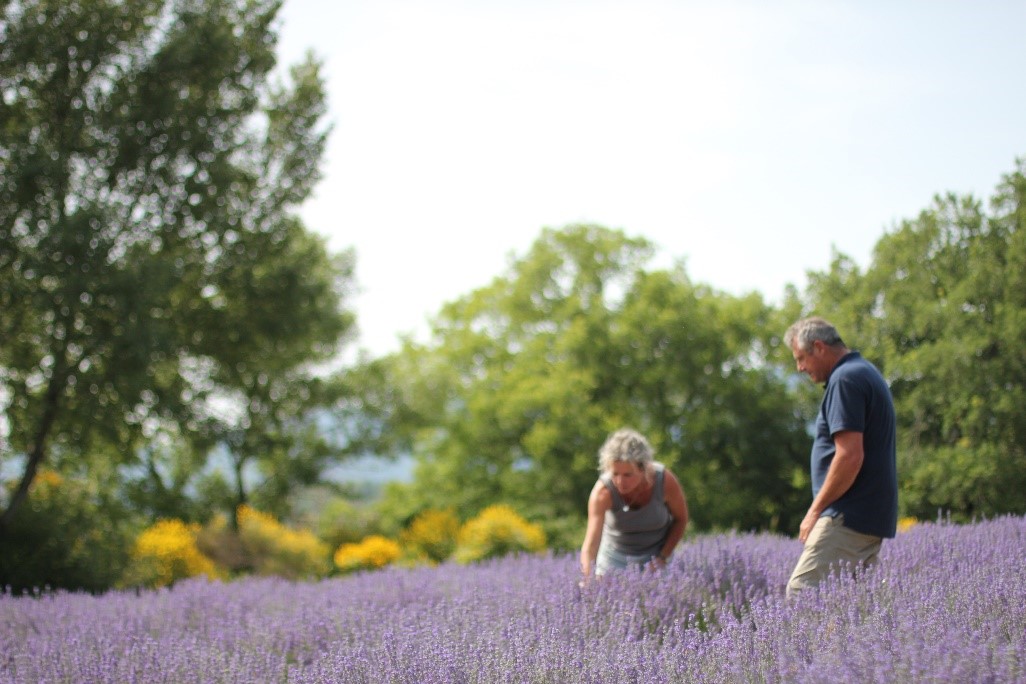 We know today that, according to the study, more than one French person out of two already buys eco-responsible household products (51% of respondents) and that more than one French person out of three does not do so yet but would consider doing so if the product meet their expectations (38% of respondents). Only 1 in 10 French people would not be interested at all in eco-responsible household products (11% of respondents).
Therefore, today, an eco-responsible household product is likely to interest nearly 9 out of 10 French people.
The environmental impact, the presence of ingredients of natural origin and the properties/efficiency of the product are their main motivations for purchasing an eco-responsible household product.
Moreover, from a consumer point of view, lavender and lavandin come first among the essential oils most likely to be used in household products because they meet several of these criteria.
Price is a major motivation. The consumer's acceptance of the price difference can only be achieved by :
The guarantee of high quality
Elixens offers today a complete range of organic and conventional essential oils such as lavender and lavandin, but also orange or lemon He and Eucalyptus ... They are traced from their origin and Elixens France guarantees their high quality through a rigorous and fully documented quality control.
Compositions that meet the functional and economic constraints of detergent formulation can be offered.
The promotion of distinctive signs relating to :
Respect for the environment
Elixens France is committed to promoting the use of organic essential oils. You will find a wide range of them in our company's catalog
Promoting the value of a production area
Elixens France has labeled a large part of its essential oil range as "Authentique Provence". This label guarantees (through independent control) that the ingredients used in your formulas are produced and processed in the Provence region. It is more and more used in the absence of official geographical indication.
To the association of the act of purchase with a societal sense
Ensuring a fair income for the producer is the main motivation of consumers who are sensitive to fair trade approaches. Elixens France's essential oils from its Dauphiné-Provence chain are labeled organic and fair trade by the BIOPARTENAIRE association. The organic partnership developed by Elixens France with a group of over 50 producers is based on long-term commitments, fair remuneration for producers and technical, commercial and administrative support for producers. Using these ingredients in your formulas means defending your responsible purchasing power and that of your consumer customers.